How to set up Gleeca?
Thank you for deciding to use Gleeca to digitalize your restaurant operations. Here are the steps you need to follow to start using Gleeca.
Step 1: Register as a restaurant.
You need to enter your Name (Preferably the Owner of the restaurant), Email, Country, and Mobile Number.
Create a password with more than 8 characters and re-enter the same in the Re-Enter Password field. Click on Sign up to start the onboarding process.
Gleeca System will send an OTP to verify your email address. Please check your inbox or spam folder and enter the OTP.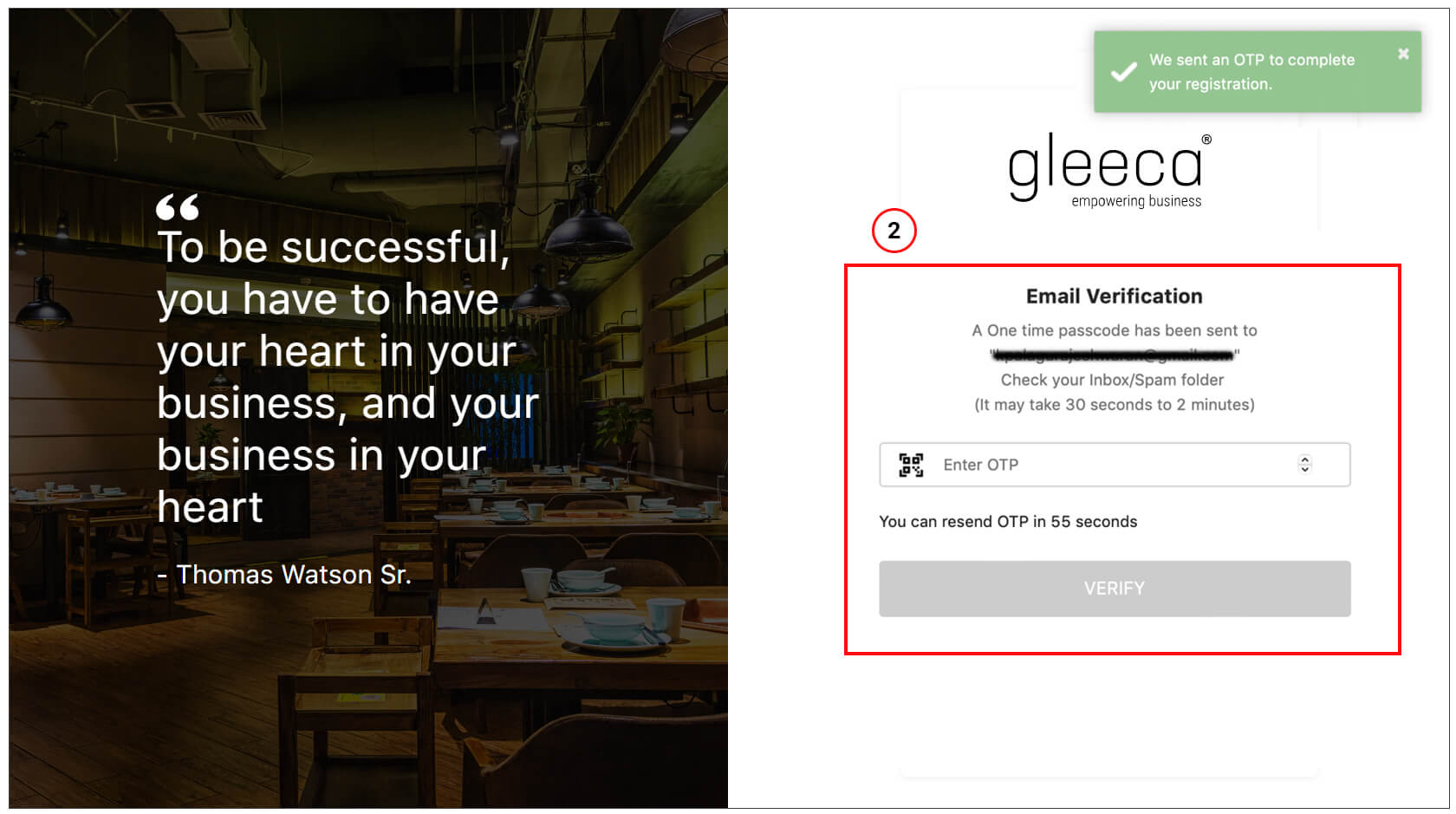 Once you enter the OTP, you will get a success message as follow, and you can log in to your dashboard to complete the onboarding checklist.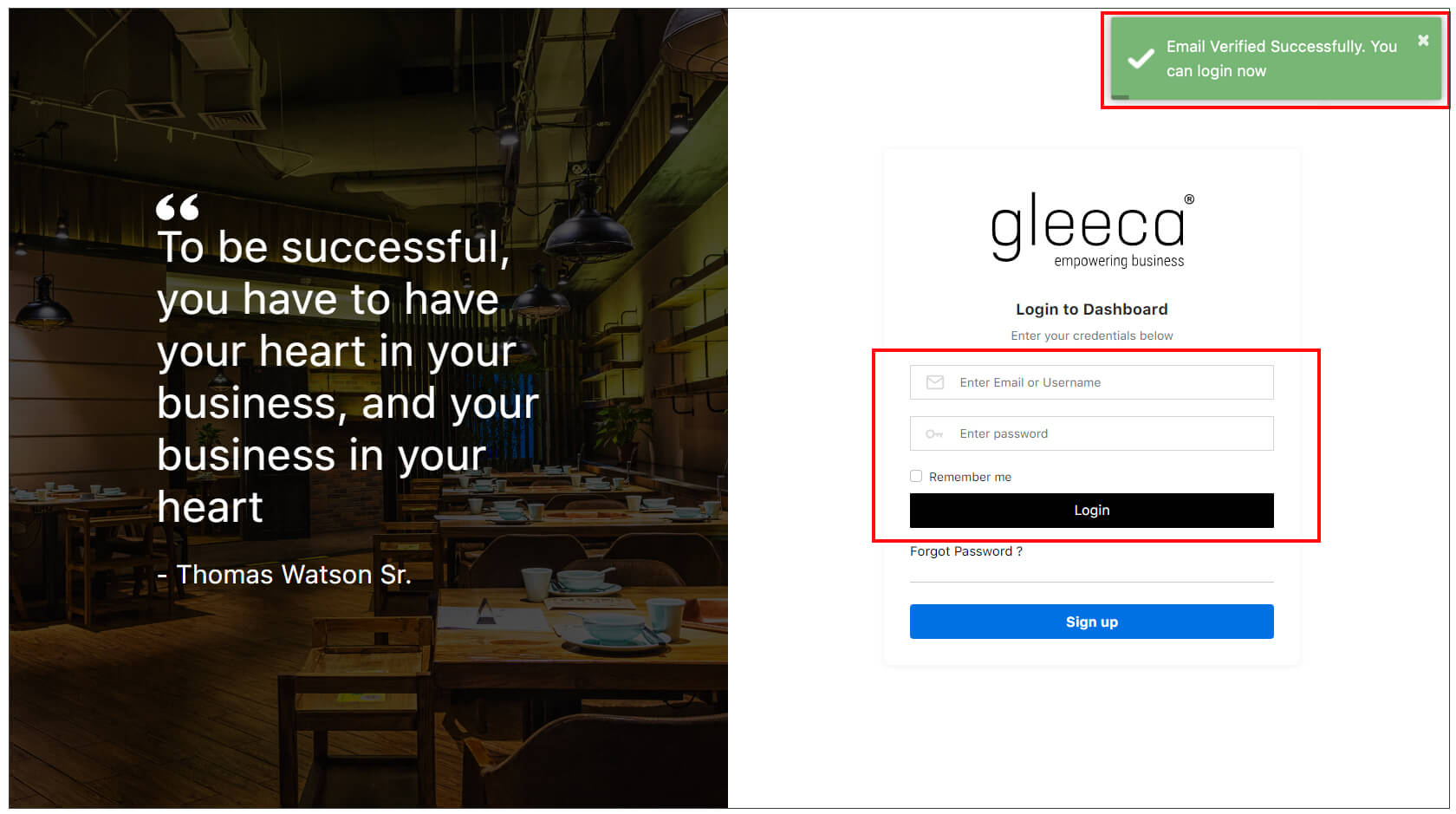 Step 2: More about your Restaurant & Block your Custom URL
Enter vital Information about your restaurant, such as your Restaurant Name, Address and create a Unique Subdomain in your restaurant name.
For example, if your restaurant name is Aryas, type it as "aryas" and Click the "Check Availability" button. If it is available, you can reserve it by clicking the "Confirm" button if not, please try searching for a new subdomain or make modifications to your keywords. All your branches will be mapped to this subdomain only if you have multiple branches. This will make your marketing easier.
Step 3: Mobile Verification
Once a subdomain is reserved, you have to verify your mobile number to receive communication and critical alerts from Gleeca.
Enter your mobile number and click the "Send OTP" button. Enter the OTP and click the "Verify" button. Then you have to accept the "I agree to the terms and conditions and Gleeca Privacy Policy" check box and click the "Subscribe" Button.