What happens when my customer cancels my order online?
Let us see how cancellation works for you and your customer when you get an online order using your Gleeca subdomain.
Scenario 1: (Cancelled by Customer)
Customer Placed an Order:
The customer Cancels the order before the restaurant accept.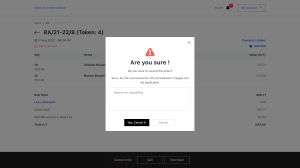 When your customer cancels the online order before the restaurant admin accepts the order, Gleeca will refund your customer 95% of the fee. The 5% deduction is the payment reversal charge, and the refunded amount will reflect on the source within 4-7 business days.
Scenario 2: (Cancelled by Customer)
Gleeca will charge 100% of the money as a cancellation fee from your customer and pay the restaurant by considering it as a regular transaction when your customer cancels the order after the restaurant admin accepts it. Your customer will not get refunded as the order is accepted in advance.
Scenario 3: (Cancelled by Restaurant)
In some unexpected times, you can't accept an order paid online as a restaurant. In this case, you shall issue a refund, and 100% of the refund will be issued to your customer. However, Gleeca will charge the restaurant 3.5% as a reversal fee which has to be paid by the restaurant side to initiate the refund process.
Scenario 4: (Cancelled by Restaurant considering customer request)
When your customer wants to cancel an order over the phone instead of online and requests you over the phone. You shall decide the refund percentage and issue a refund by considering the special request of your customer.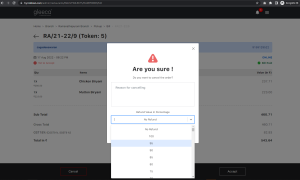 However, Gleeca will charge the restaurant 3.5% of the refunded value.